Career at INFORMATICS
#morethanjob
As SAP consultants, we advise our customers on their business processes on a daily basis. We have made it our mission to simplify the day-to-day requirements of IT, key users and specialist departments and to redesign processes.
As INFORMATICS employees, we support, help and encourage each other. We see ourselves as a large team that pulls together. Individually and yet together, always in balance with our own private lives.
INFORMATICS is more than just an SAP consulting company, a job at INFORMATICS is #morethanajob.
Our employees
Our employees are our strength. Many of them have been with us for more than 10 years.
Find out exactly who we are in our video. Click through and get to know us.
SAP Jobs of Opportunities
We as an employer
Dream team with prospects
We offer a long-term, secure and future-oriented job in a turbulent and fast-moving world. For us, the values of sustainability count, not only in our process thinking in the world of SAP, but also on a relationship level. Because collegiality and handshake quality are our top priorities.
In your future working environment as an SAP Consultant, you will have the opportunity to advise your customers independently, redesign their processes and work with them to find innovative solutions that make their day-to-day work easier. There are no limits to what you can do.
SAP Senior Logistics Consultant
SAP i.s.h.med Junior Consultant
SAP Senior Logistics Consultant
SAP i.s.h.med Junior Consultant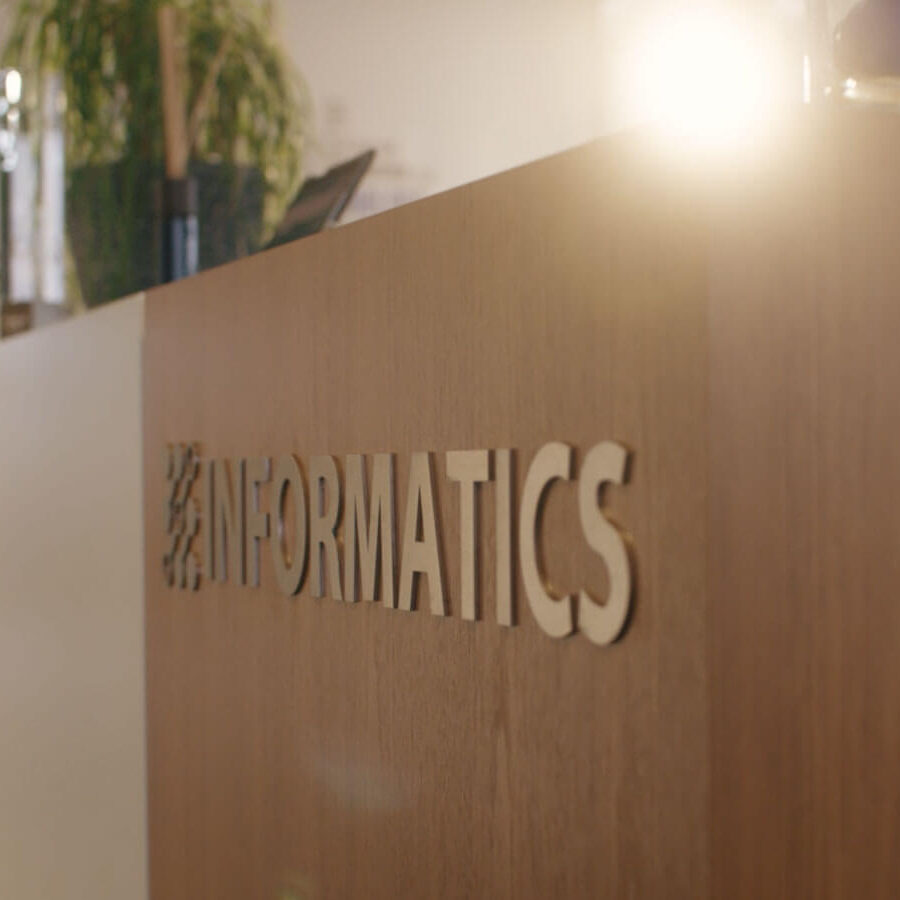 Working at INFORMATICS
SAP jobs with a private life. No one else has.
At INFORMATICS, you will be part of a young and young-at-heart, committed team in which factors such as "team spirit" and "open corporate culture" are lived every day. Flat hierarchies, direct support and a culture of open doors are a matter of course for us.
The INFORMATICS Newsletter
STAY UP TO DATE WITH OUR NEWSLETTER!
Benefit from the latest information and news about product developments at SAP and INFORMATICS, specialist events, our SAPshots events, best practice examples and much more!